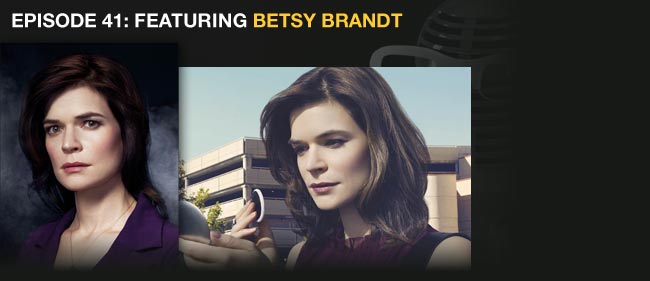 This episode of Conversations with Ross features one of the stars of Breaking Bad, Betsy Brandt.  Betsy discussed how she got her part in Breaking Bad,  what Vince Gilligan initially told her about her character Marie and the show itself, and if she feels the tone of the show has changed since season one.   She also spoke about how she handles her downtime between jobs, her worst audition experience, and some of the hidden realities of being a working actress.
I hope you listen to and enjoy our conversation.  This interview is also available to download for free on iTunes.
Click Here to subscribe on iTunes
Below are some highlights from the interview:
Ross Carey- What did Vince Gilligan tell you about Breaking Bad and your character Marie when you first got the part and do you feel like either has changed since?
Betsy Brandt- I think he really had a vision from the get-go and he still does.  I don't know what's going to happen or what his master plan is but he's been very clear the whole way through.  At this point doing season four, the character of Marie is essentially the same person, we're just getting to know her better.
Ross Carey- Do you feel like the tone of Breaking Bad changed since season one?
Betsy Brandt- We joke about that because I used to describe the show as a dark comedy but now I say it's a very dark comedy.  To be honest, it needs to be darker because of the where the story line was going to go and is going.  The show is very honest which is one of the reasons I'm so proud to be on it.  I think that's one of the things that makes it so good, it doesn't just throw in dark moments just for sake of being dark, it's really honest and the subject matter is dark.  Life can get pretty dark…
…
Betsy Brandt is an actress currently starring as Marie Schrader in Breaking Bad.
You can follow Ross on Twitter @Rosscarey
To listen to the entire interview click the player above or download episode 41 of the Conversations with Ross podcast on iTunes.
Popularity: 29% [?]